Hello Ai fans!
It's time for Bonnie's fifth WC Christmas Journal tutorial!
Tune in at 10 am PST on Facebook, Wednesday, September 14th to see her next pages.
Tomorrow Bonnie will be sharing these pages.


If you'd like to paint along with her, here is a list of supplies she used.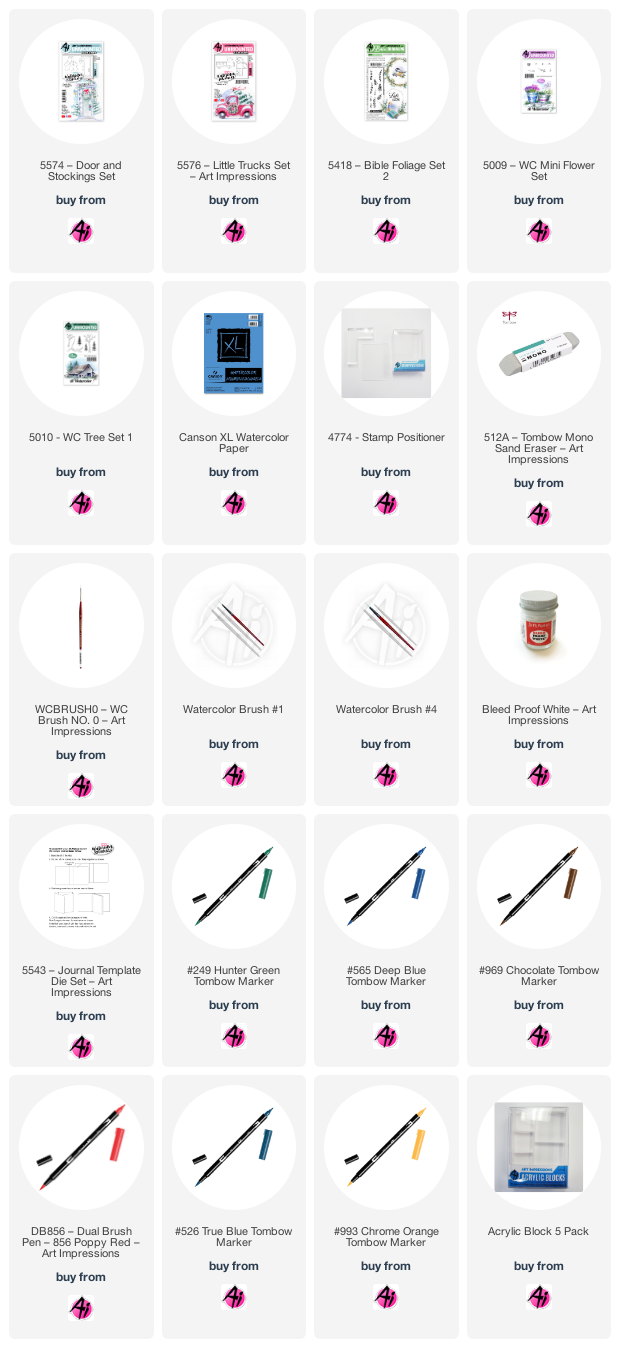 We'd also LOVE to see your projects, so if you scroll down, you can upload your photos so that we can see what you've created. You'll upload your pages just like you would a challenge card. Please include your first name and last initial when you upload so people know whose project it is. Also, keep in mind that if you link from a private IG page or FB group we may not be able to comment on your work. That doesn't mean we aren't thrilled to see it!
If you share on Instagram we'd love for you to tag it #AiWCChristmasJournal (I don't think any of the capitol letters actually matter...lol)
I'll be updating this page every two weeks with the latest tutorial. You will be able to find the current tutorial at the top of the page under the little tab called Bonnie's Journal.