Hello, Ai Fans!
We are having loads of fun with our NEW line of Stackers! These five adorable stamp sets are sure to please animal lovers, and fit perfectly with our new Slider Die! Check out our Latest & Greatest video from Scrapbook Expo to see how the Stacker Stamps and Slider Die work together to make charming, interactive cards!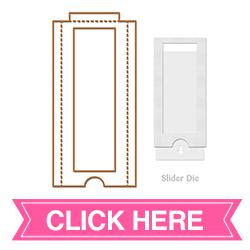 We have a fabulous card from Sharon this week, check it out!
Gorgeous card, Sharon! We're kicking off another fun challenge, and we'd love to have you join!
Our "Slide On By" theme encourages the use of a hidden feature in your card, like a slider, or some other fun contraption, to reveal something behind! It's easy to join, simply upload your card to the internet and add your url link to the InLinkz below! Besides, you just might win some Ai Stamps!
Here are the challenge rules …
✻ Please make a new card or creation. You can make any crafty item you wish; this is not limited to cards!
✻ Limit two submissions per person. You will receive extra votes if you use Art Impressions stamps!
✻ The Ai Challenge is open to everyone, international submissions are welcome!
✻ Include a link back to the Ai Blog or grab our button on the top right of our sidebar!
✻ Share the Ai love by clicking and commenting your fellow crafters.
✻ Make sure to get your link up by Wednesday, July 6th at 5:00 p.m. PST to enter your creations.
✻ Good luck and happy stamping!
Let's not forget to announce the winners of last week's fabulous challenge, "Aging with Attitude!" We had some awesome entrants, thank you for joining the fun!
Top spot is awarded to...
Mary Ann Fry!
Wow, Mary, what a fabulous mini album! We love how you used so many of our Hobby Lobby clear sets to tell a story! Email annelise@artimpressions.com with your address to claim your prize pack!
Honorable mentions go to...
Congrats, you two! Karren, we love the bright colors and how you colored Blanche as the Glamorous Babe she is! Laurie, we love the pastel colors and delicate way you colored our Dare to be Fabulous Set from Hobby Lobby! Be sure to email annelise@artimpressions.com with you address and the set of your choice for a prize!
Thank you to everyone for your entries, be sure to join us again for "Slide on By!"