Hello, Ai Fans!
We WHEELIE like interactive designs and hope you enjoy our newest release in this revolving line! Launching today on
artimpressions.com
are new
Wheelie Sets
, perfect for your holiday crafting! The
Halloween Cat Set
features a black kitty dressed up in a witch hat and cape, pedaling off to a ghoulish party! Our
Snowman Wheelie
features our favorite Frosty and mouse pal delivering some Christmas cheer, including a tree and string lights! All our Wheelie sets include stamps, leg and wheel mechanism die cuts, and 10 small brads to get you started!
Roll over to
YouTube
to see these two sets in action with an introduction from Kate Swanson! Plus, we have inspiration galore over here on the blog!
Let's take a look at what Renee created today!
Hello Ai fans!
I'm so excited to share one of the new Wheelie releases with you.
This is the Snowman Wheelie 5176.
He's part of the Wheelies series of stamps and dies.
I've made two cards for you. The first one is a shaker card. I wanted it to look like he was riding his bike through a winter wonderland in a snow-globe.
Since the current challenge is circles my globe and my rhinestones qualify for that.
I used very traditional colors on my first card so I went a little more whimsical with my colors on my second card.
On my second card I have two different kinds of circles...the rhinestones and I don't think you can actually see it in my photo but I embossed the front panel with circular snow. I guess the wheels should count too. He couldn't ride if his wheels weren't circles!
Copics used on shaker card...
G07, G12, Y08, R0000, R08, R46, R81,
W2, W4, 100, C00, C5,C7, T1, BV31
Copics used on pastel card...
R08, RV10, RV55, YG00, YG11, C00, C4, C6, W2,
BG0000, BG000, BG02 BG05, BG34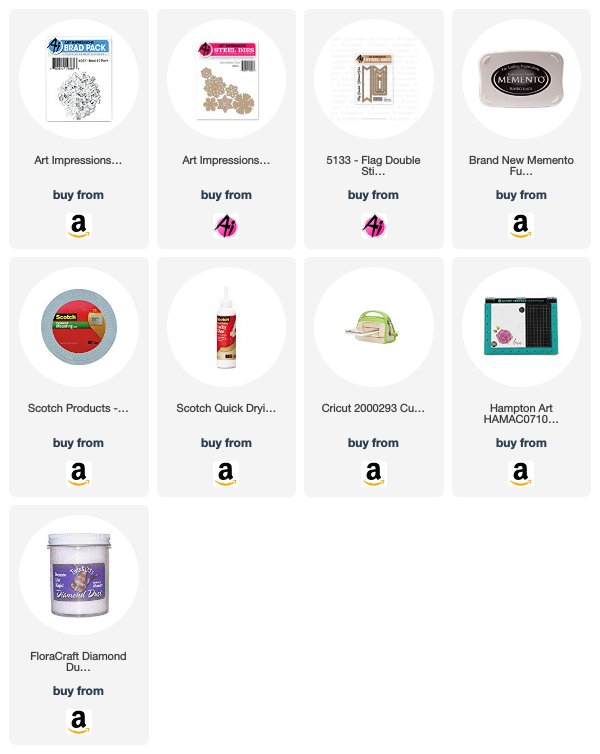 Thanks, Renee! These snowman cards are too cute and really get us in a holiday spirit!
We are gearing up for a new challenge around here - this one is all about circles. We want to see your circle-inspired cards for a chance to win Ai stamps. You can't win if you don't enter! Let's see what you got! This prompt is very open-ended, so you can make nearly anything.
Here are the Challenge Rules...
✻ Please make a new card or creation. You can make any crafty item you wish; this is not limited to cards!
✻ Limit two submissions per person. You will receive extra votes if you use Art Impressions stamps!
✻ The Ai Challenge is open to everyone, international submissions are welcome!
✻ Include a link back to the Ai Blog or grab our button on the top right of our sidebar!
✻ Share the Ai love by clicking and commenting your fellow crafters.
✻ Make sure to get your link up by the deadline to enter your creations.
✻ Good luck and
happy stamping!
Before we go, let's recognize the winners of last week's "Watercolor Stamping" challenge!
Top Spot goes to...
Helen F!
Congrats, Helen! We love your watercolor scene with our
Lighthouse Circlet MFT
and
WC Little Boy
! Stunning! Email annelise@artimpressions.com with your address to claim your prize pack!
Honorable Mentions go to...
Deanna M!
Ca Sem!
Congrats, you two! Deanna, your
truck
and
cabin
watercolor scene is lovely and perfect for a masculine birthday card! Way to go! And Ca Sem, your
little girl
and
dog
with flower crowns are darling! Email annelise@artimpressions.com with your address and select a stamp set of your choice for a prize!
Thank you for all the entrants, we hope you'll join again in our next challenge!
One more thing before we go!
Did you catch our NEW STAMPtember® Exclusive? Our
"Nutty & Nice" set
feat
ure three giggling girlfriends munching on holiday fruitcake in their jammies!
This is
a great addition to your Girlfriends collection, but hurry, this set is a limited edition and once it's sold out, it's gone forever! It is available only at SimonSaysStamp.com while supplies last!
Watch four inspiring video tutorials for coloring and cardmaking ideas featuring our
Nutty & Nice
set from our crafty friends below!